August 21st, 2007 by pfischer

Standard Podcast
[ 57:28 ]
Play Now
|
Play in Popup
|
Download
Lazy Show Notes
Marc and Heather from Grail Wolf's Geek Life join us
We review a TV show we've never seen: Flash Gordon on Sci-Fi
Paul's audio of Ming the Feckless, Tour Guide of Mongo
Marc and Heather bring booze and candy
PROMO: Weaver's Web on Podiobooks.com
A real review of Neil Gaiman's Stardust (the movie)
PROMO: Nobilis Erotica
PROMO: Singularity on Podiobooks.com
Welcome to the world, Baby Rossi! Congrats to Phil and Jen.
Marc and Heather's plugs! Myspace: Shillas, Heather.Welliver, and Singing Gypsy Girl
Contest! Caption the Kitty, LOL Cats Style
Winners of the caption contest will receive a CD of Serve It Cold in PDF format and the first 5 epsiodes of the podiobook. Just add a comment to this post to enter the contest. The best 5 entries will be contacted by email in early Nov. Contest closes on Nov 1 at 12:01 am. Timezone in effect is the timezone of our server (wherever that is), leave a comment and check the time stamp.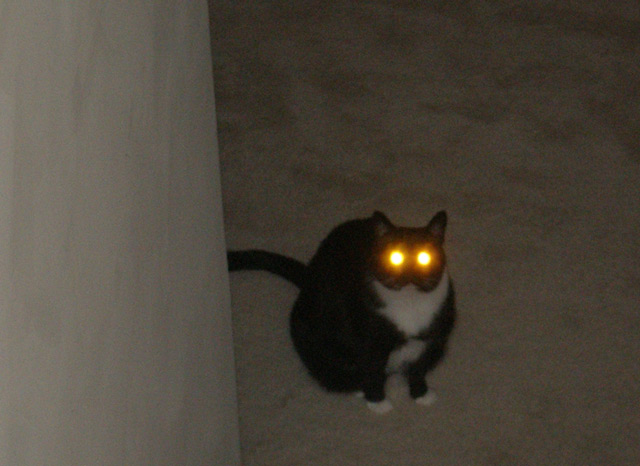 This entry was posted on Tuesday, August 21st, 2007 at 11:51 am and is filed under Friends, Humor, Podcast, Review. You can follow any responses to this entry through the RSS 2.0 feed. Both comments and pings are currently closed.